In today's guest post Amanda Clegg shares some of her experience and observations about some of her recent coaching work.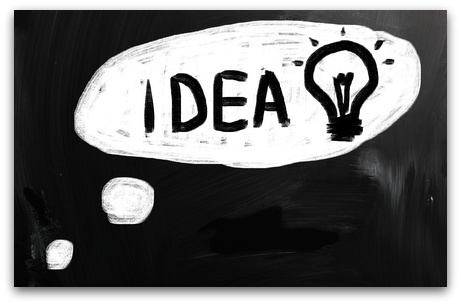 Co-Coaching
by Amanda Clegg
A teacher comes into a staffroom and says "I can't…"
It doesn't really matter what the end of the sentence is because you have probably already heard it many times before and it is not a joke!
I have found during thirty years in teaching and senior management that as a profession we are rife with self limiting beliefs. We are ready to talk ourselves down and often think we are not as good as the teacher in the neighbouring classroom etc.
I was coaching a teacher prior to the summer and she confided that she spent most of her waking hours every summer worrying what the GCSE results day would bring. This was a good teacher who was well organised and had no evidence to suggest she needed to worry at all.
The results were fine and whenever we see each other in the corridor this term, our mantra is "no evidence".
A Co-Coaching Programme
I was asked to set up a co-coaching programme in a local secondary school. The Head teacher was clear that every teacher should be coached. The challenge was to support all teachers to deliver good and outstanding lessons consistently and that meant working with individuals to address their own particular strengths and challenges. This was to be an important part of the school commitment to continuing professional development.
In many schools up and down the country, teachers who wished to develop their practice in an area (or if their line manager felt they needed to) are given brochures of relevant courses. Research carried out in 2003 observed that:
'there is a much better chance of learning from someone in the next classroom than from someone 20 miles away' (Reynolds D. (2003) News & Opinions, TES 20 June)
This agreed with research in 1995, by Joyce and Showers, who reported that:
'Training courses and workshops fail to make a long-term impact on classroom practice' (Joyce, B. and Showers, B. (1995) Student Achievement through Staff Development. White Plains, New York places: Longman)
Regular coaching by staff working side by side in the same school with the same students should make an impact and it does.
The school in question has 60 teaching staff including the senior leadership team. Staff were asked to apply for the role of teacher coach by letter. The post would have two periods of extra non-contact time and a small monetary increase. Ten teachers applied for the role and all were interviewed and appointed. Coaching would be 1-1. The school had dabbled with coaching triads and buddies in recent history but these had not had the desired impact and quickly faded.
Teachers are 'fast listeners'
I ran two twilight coaching training sessions for the newly appointed teacher coaches (6 hours in total) where we looked at what coaching was and was not. We practiced active listening, the GROW model technique, selected appropriate questions and developed a Coaching Protocol for staff to sign. The coaches also invited each other into their class for an observation and then conducted a coaching session with each other.
The Senior Team also wanted to be coaches and so I trained them using the same materials.
The most difficult aspect for all teacher coaches was to avoid suggesting what to do, giving ideas and solving the problem for the coachee. Teachers are "fast listeners"- usually solving the issue that is been presented before the person has stopped talking! This desire to solve the problem can stop us hearing what the issue exactly is.
We also need to stop letting others delegate their thinking to us. How often does someone bring you a problem to solve which is well within their capability? What do you do?
Are you hooked in and solve the problem?
Or do you ask what they could do to solve it?
If you are hooked in, then this person will keep coming back with issues for you to solve. If your advice is ever wrong they have their get out of jail free card – Mr X told me to do it.